…a pleasure working with him

Harry has been my website designer since day 1 and it's been a pleasure working with him from 2013 to now.

Couldn't recommend him highly enough.
Simon King – Founder, Simon King Media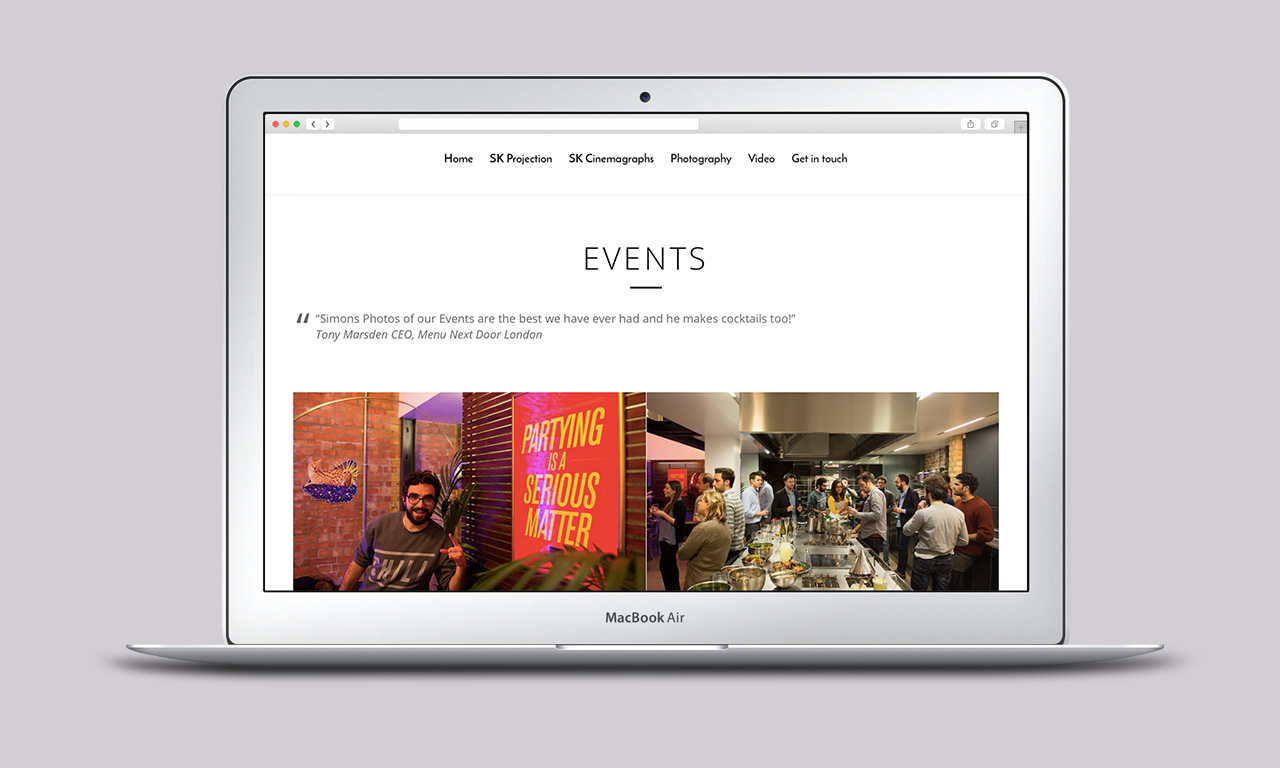 From an online portfolio to cinematography website
Simon King is a London based Photographer, cinematographer and projection specialist. 
I have been working with him for many years now, after first designing his photography portfolio. Since then, Simon has built a renowned multidisciplinary company.
Simon works with various organisations, creating fantastic videos, cinemagraphs and photos. He also recently launched Simon King Projections – Project anything, anywhere. 
We started his cinematography website project by building on his photography portfolio I built previously. Now using the Wordpress platform, I was able to create a much more dynamic website featuring all of his services. 
I made sure to work closely with the branding that Simon already developed, ensuring that the website and brand looked great throughout.