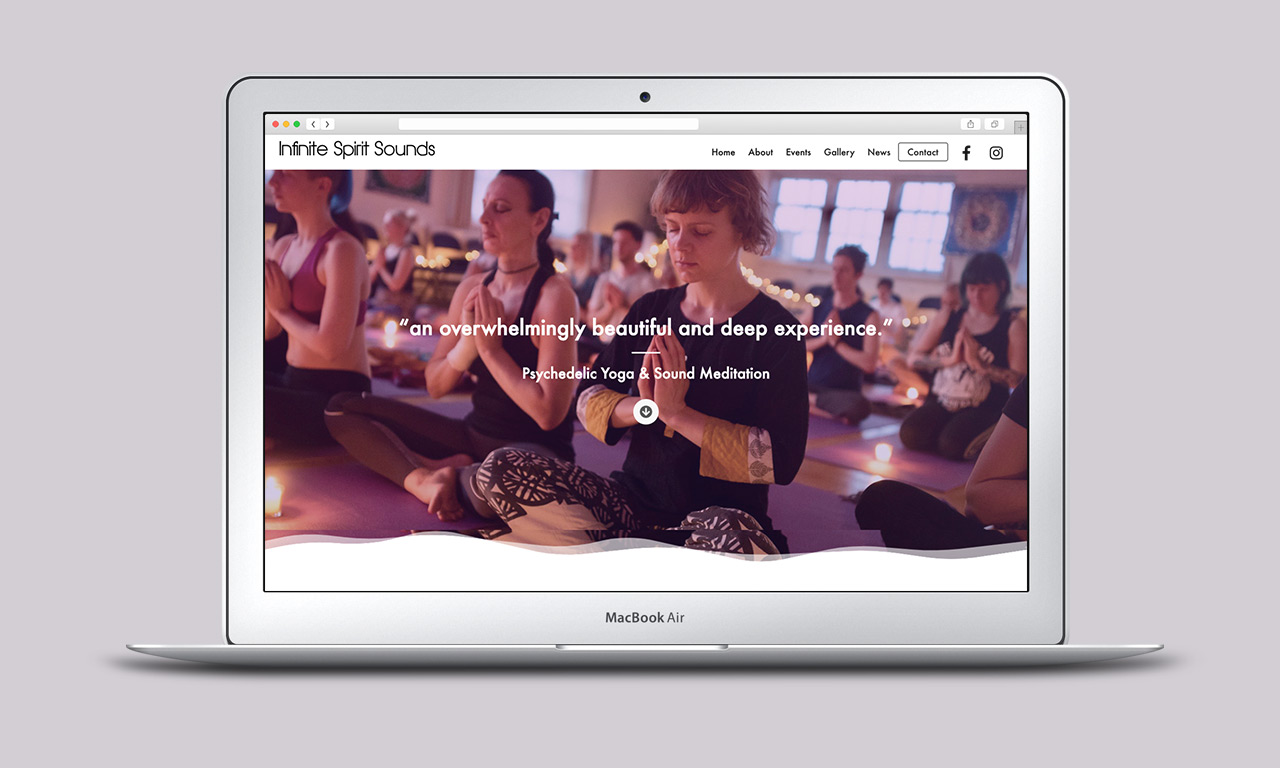 Event website for Gong Bath Duo
After experiencing a Psychedelic Sound Journey, I approached Jamie and Phil when realising they didn't have a website to promote their amazing events! 
Infinite Spirit Sounds was created by Phil & Jamie Richards to deliver events which utilise the healing potential of sound, yoga & meditation. The events focus on the benefit of these healing practices in relation to inner work with psychedelic medicines.
We worked together to create a clean and dynamic website, utilising animation, video and all of their gorgeous photos. 
Additionally, they are able to put their own events on the website, with links to buy tickets and display past events.