We've just finalised our first piece of work with Harry and couldn't be happier!

We've set up our first sub site for Freshers 2021 with such support, professionalism and training from Harry.
Katherine Cooper – Marketing and Communications Manager, Sunderland SU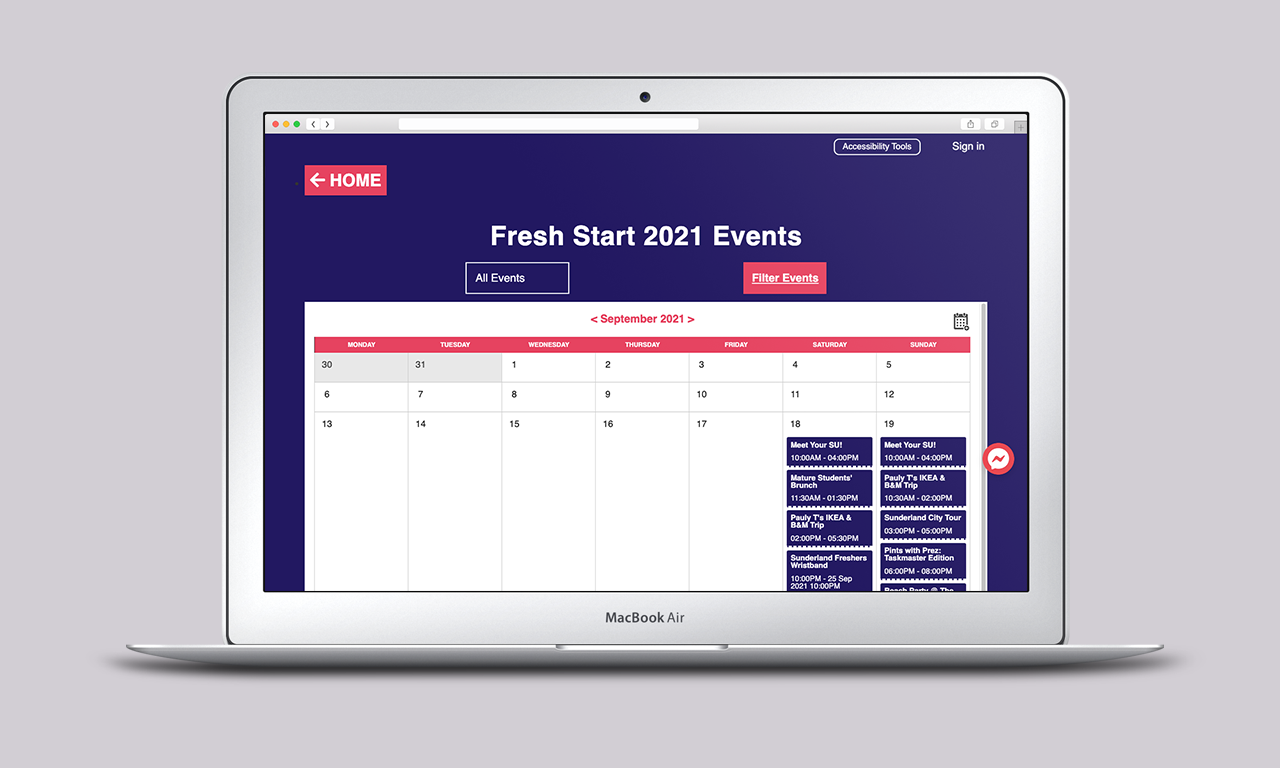 SU Freshers Subsite Design
Sunderland SU's purpose is to make a significant positive contribution to the University of Sunderland students' experiences, while at the University, and for the rest of their lives.
After working with Sunderland previously, it was fantastic to be able to support them during their first ever Freshers welcome week organised by the SU (not the university!). 
I worked with their new Fresh Start brand guidelines, and thanks to the super talents of Sunderland SU's graphic designer, put together the whole subsite ready for launch in just two weeks. 
Alongside the subsite, I assisted Sunderland SU in improving their registration process, so they could gather more useful demographics data on their incoming students.