The knowledge, skill, and support was second to none

Whilst at JMSU, we worked with Harry Vann to help the SU revitalise their website, making it easier to use, more accessible, and implement a fresh redesign, bang on time for the welcome period.

The knowledge, skill, and support was second to none, and I couldn't recommend Harry enough to any SU (or wider) connections out there!
Craig Clarke – Former Head of Marketing, Business Development & Events JMSU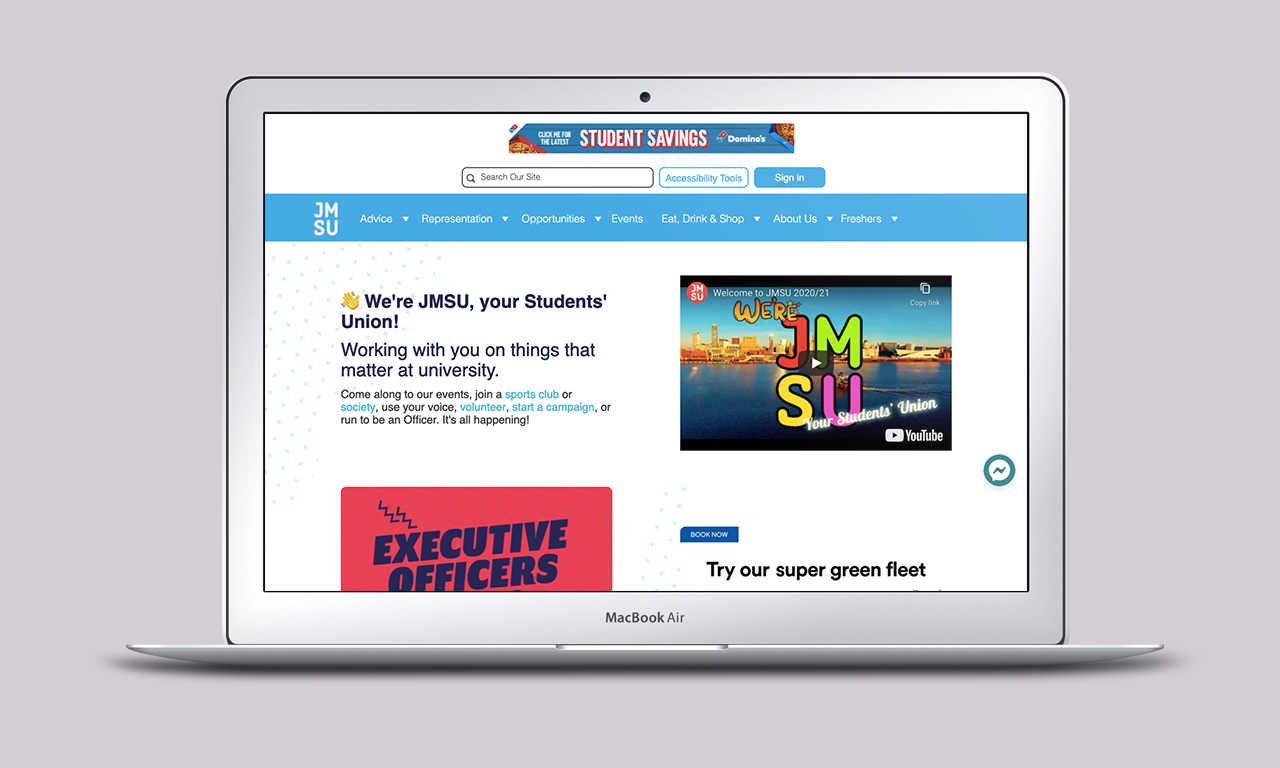 Redesign of Students' Union Website
JMSU represents all students at Liverpool John Moores University, offering a wide range of activities, services and advice helping students make the most of their time at university. 
It was a huge pleasure to work with the team in developing JMSU's website, which needed some love and a fresh coat of paint. 
As part of the proposal I did a full website audit, providing the team with recommendations on areas to look at, as well as streamlining their navigation to improve the user experience. 
The website was launched in time for Freshers week, and I am working with JMSU now on a monthly retainer as a pair of extra helping hands for the team.